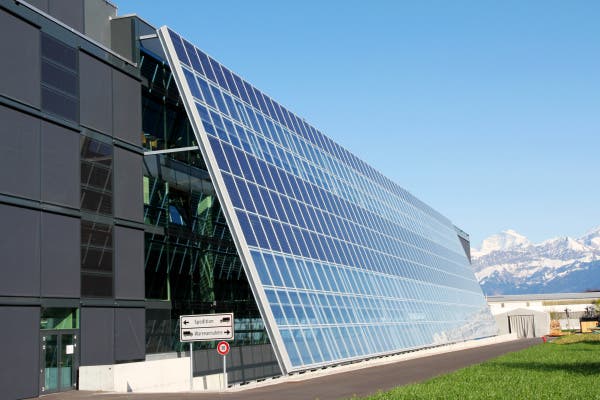 Solar Equipment Producer Evolves, Tesla Mannequin Y Availability, J.D. Energy's Tesla Analysis — CleanTechnica Prime 20 – CleanTechnica
July 5th, 2020 by Zachary Shahan 
The 20 most popular stories of last week on CleanTechnica were led by an interesting story of a solar manufacturing equipment maker moving into the solar cell manufacturing game (got that?), followed by some hype for lithium-iron-phosphate batteries, Toyota announcing that it had done a horrendous job forecasting demand for the RAV4 Prime (leading to a battery shortfall and production suspension), Sydney inspiring the world by going 100% renewable (for electricity), and a lot of Tesla stories of course.
Scroll down and enjoy the ones you missed or enjoy your favorites (and the comment threads) again.
New Solar Power Breakthrough From Maker Of Things That Make Solar Cells
Tesla Model Y Available In US Faster Than S, 3, Or X — What's Going On?
J.D. Power Rates Tesla Electric Vehicles As Lowest Quality Auto Brand In 2020 Study
Why Lithium Iron Phosphate Batteries May Be The Key To The EV Revolution
Toyota Suspends Production Of RAV4 Prime After 3 Weeks
City Of Sydney Goes 100% Renewable
There's A Global Battery Revolution Underway, & Tesla's Leading It
Tesla (TSLA) Crushes Deliveries, And Other Thoughts
Lordstown Motors Takes The Wraps Off Its Endurance Electric Pickup Truck
We Hardly Knew Ye: Jeep Set To Cancel 2.0L eTorque Hybrids
7 New Tesla Software Updates Show Why Owners Love ❤️ Tesla
After 116 Years, Volkswagen's Zwickau Factory Produced Its Last Fossil Fuel Vehicle Today
Airbus & Rolls-Royce End E-Fan X Electric Demo Project, Still Working To Decarbonize Aviation
Renault ZOE — The Unexpected European Summer Champion
And Now For Something Completely Different: Wind Power That Tilts
Tesla, Terafactories, & Lithium: Securing The Supply Chain
Breaking: Elon Musk Says New Tesla Autopilot Software Stack Probably Releasable In 2–4 Months
My Tesla (TSLA) Q2 Production & Delivery Number — Best & Worst Case
Plot Brewing To Blanket US In Solar Panels + Pollinator-Friendly Plants
Switzerland At 10% EV Market Share!
Appreciate CleanTechnica's originality? Consider becoming a CleanTechnica member, supporter, or ambassador — or a patron on Patreon.
Sign up for our free daily newsletter or weekly newsletter to never miss a story.
Have a tip for CleanTechnica, want to advertise, or want to suggest a guest for our CleanTech Talk podcast? Contact us here.
Latest Cleantech Talk Episode
About the Author
Zachary Shahan is tryin' to help society help itself one word at a time. He spends most of his time here on CleanTechnica as its director, chief editor, and CEO. Zach is recognized globally as an electric vehicle, solar energy, and energy storage expert. He has presented about cleantech at conferences in India, the UAE, Ukraine, Poland, Germany, the Netherlands, the USA, Canada, and Curaçao.
Zach has long-term investments in NIO (NIO), Tesla (TSLA), and Xpeng (XPEV). But he does not offer (explicitly or implicitly) investment advice of any sort.