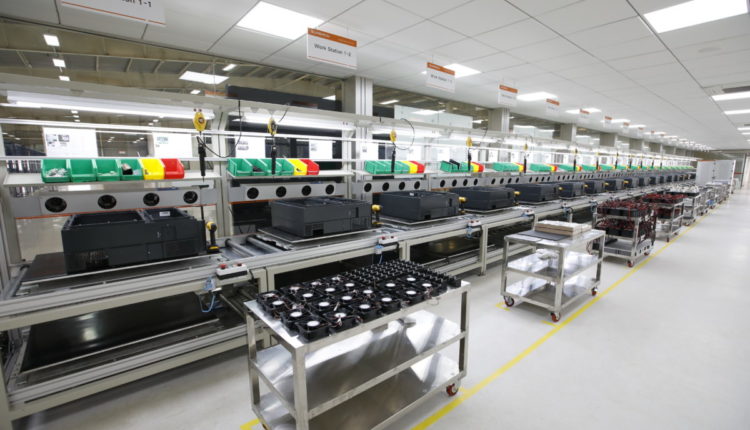 Sungrow reaches 10 GW of solar inverter deliveries in India – pv journal UK
The Chinese inverter company has delivered more than 10 GW of solar inverters to India since its launch in 2014.
November 2, 2021 Uma Gupta
The Chinese inverter company Sungrow has recorded a total of 10 GW of PV inverter deliveries in India since entering the Indian market in 2014. The company has hit the milestone in less than a year since the last 7 GW record was announced in January 2021.
"In the past ten months the industry has seen a boom in the Indian solar market as well as the rapid growth of Sungrow in this country. This new record shows not only the overall success of Sungrow, but also the success of the company's market strategy in India, "said a Sungrow press release.
Sungrow attributes the achievement of the milestone to the strong support from the Indian market.
"The Indian Ministry of New and Renewable Energy aims to achieve 450 GW of renewable energy capacity by 2030. Driven by this goal, India's market is developing its full potential and welcomes cooperation with global giants for renewable energies. Sungrow sensed the enormous potential of this market trend and was proactively committed to the Indian market, "it says.
Sungrow has so far opened his Indian company with three offices in New Delhi, Mumbai and Bengaluru and established its overseas production facility in India. "These measures underpin the company's commitment to this market and global expansion. As a result of these proactive strategies, Sungrow guarantees its global partners fast and reliable production and shipping operations. In addition, Sungrow guarantees fast delivery and customer support due to the localized storage system and the dedicated local service team that is rooted in the region, "said Sungrow.
Sungrow claims to have several GW of partnerships with Indian power giants such as Tata Power, Adani Green, Renew Power, Azure Power, SB Energy, Mahindra, ACME, Sterling & Wilson, Larsen & Toubro and others. Its central inverter series SG3125HV, which has a maximum efficiency of 99% with an advanced three-stage technology and high integration, is one of the most famous PV products in India.
"The current record of 10 GW is a milestone that would not have been achieved without Sungrow's valued partners, Sungrow employees and the steady growth of the Indian market. The 10 GW record is a hard-won achievement. At this point I would like to express my sincere thanks to our customers and every Sungrow employee. We will continue to offer first class products and services and accelerate our mission "Clean Power for All" in the future, "says Sunil Badesra, Head of Sungrow India.
This content is protected by copyright and may not be used any further. If you would like to work with us and reuse some of our content, please contact: editors@pv-magazine.com.