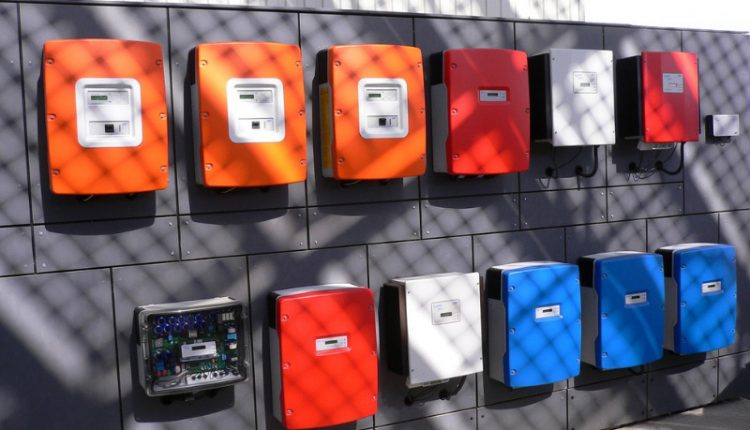 Sungrow, FIMER, Sineng Had been Main Solar Inverter Suppliers to India in 1H 2020 – Mercom India
Sungrow, FIMER India (formerly ABB), and Sineng Electric were top solar inverter suppliers overall to the Indian solar market in the first half (1H) of the calendar year (CY) 2020, according to Mercom's India Solar Market Leaderboard for 1H of 2020.
Mercom's latest report provides insight into the industry leaders' market share and shipment rankings across the Indian solar supply chain.
The top three companies accounted for about 57% of solar inverter shipments in 1H 2020. The top ten suppliers shipped around 93% of solar inverters sold during the half, with other smaller players accounting for only 7% of shipments.
String Inverters:
Huawei, Sungrow, and Kehua Hengsheng were the top three string inverter suppliers with a 56% market share during the first half of the year. The top five suppliers held a 72% market share for string inverters in this period in terms of shipments.
Central Inverters:
Sungrow, FIMER India, and Sineng Electric were the top three suppliers of central inverters between January 2020 and June 2020. Together, they supplied about 87% of all central inverters shipped during the period. The top five companies held a 97% market share for central inverters in terms of shipments.
The report showed that cumulatively, FIMER India was the largest solar inverter supplier as of June 2020.
The government has announced plans to curb solar imports to save foreign exchange and bring in foreign direct investment to boost domestic manufacturing by levying a basic customs duty (BCD) on solar cells, modules, and solar inverters.
However, when it comes to solar inverters, most current suppliers are global players who have set up manufacturing facilities in India. Unlike module manufacturers, there are hardly any local Indian manufacturers of solar inverters with a sizable market share. Mercom recently wrote about how the government needs to incentivize domestic component manufacturing before levying duties.
In July, The Ministry of New and Renewable Energy extended the deadline for the self-certification of solar inverters to December 31, 2020, in light of the disruption caused by the COVID-19 crisis.
One of the important points discussed in Mercom's recent webinar was the Bureau of Indian Standards (BIS) certification mandate by the Indian government that has been weighing on the industry. Participants opined that this mandate had left the Indian solar sector at least three or six months behind when it comes to adopting the latest technology. They agreed that this has hindered technological innovation and that the government needs to encourage the industry to worry less about costs and focus on adopting the latest technology. To listen to the webinar recording, click here.

Nithin is a staff reporter at Mercom India. Previously with Reuters News, he has covered oil, metals and agricultural commodity markets across global markets. He has also covered refinery and pipeline explosions, oil and gas leaks, Atlantic region hurricane developments, and other natural disasters. Nithin holds a Masters Degree in Applied Economics from Christ University, Bangalore and a Bachelor's Degree in Commerce from Loyola College, Chennai. More articles from Nithin.