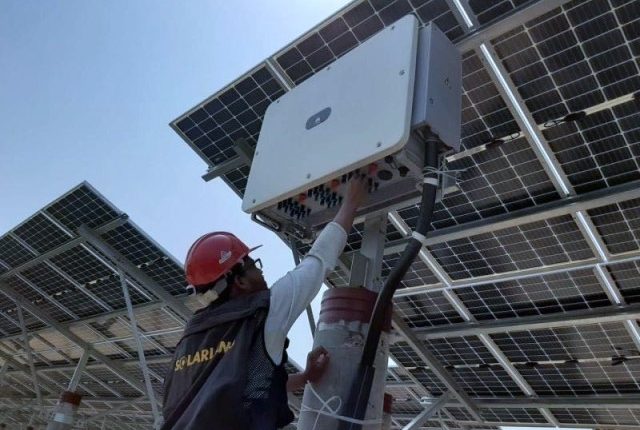 Green Power: Stakeholders call for waiver of 37 percent levy on solar inverters – Energy Bangla
The expansion of the burgeoning renewable energy sector is being hampered by a prohibitive 37 percent tariff and taxes on imports of solar inverters, say stakeholders, hampering the much-vaunted green option.
The taxes became effective in the current fiscal year because the National Board of Revenue (NBR) did not include the article in a statutory regulation order for duty/tax-exempt electronic products and devices.
In the past, such taxes have never been levied on inverters except for the current fiscal year, MA Taher, a board member of the Bangladesh Solar and Renewable Energy Association (BSREA), told FE.
In a recent letter to the NBR, the BSREA called for the tariffs and taxes on the product to be withdrawn in order to meet the target of 40 percent renewable electricity generation by 2041.
At the import level, there is currently 10 percent duty, 15 percent VAT, 5.0 percent advance income tax and 5.0 percent advance tax, resulting in a rate of 37 percent.
Association President Dipal Chandra Barua says renewable energy plays a significant role in preventing pollution and climate change.
He wrote that inverters are very important devices in solar energy generation in both large power plants and small installations such as rooftop solar power and solar irrigation pumps.
Barua mentioned in his letter that there are currently about 1.6 million irrigation pumps in the country, 1.3 million of which run on diesel. The government has planned to switch all diesel-powered pumps to solar-powered ones to reduce the cost of importing diesel.
There are already six million solar home systems installed in the country, powering nearly 35 million people, while the installation of rooftop solar systems is gaining momentum due to the introduction of the net metering policy.
"Bangladesh does not produce international standard solar panels and solar inverters, so people in the industry are dependent on imports for these items," he notes.
He went on to say that if the 37 percent tariff and tax on solar inverters remained in effect, importers would have to spend extra money, which would hamper the expansion of solar power generation in the country.
The Sustainable Development Goals and the target of intended Nationally Determined Contributions would not be met, Mr Barua added.
Currently, 781 megawatts of green electricity are generated from renewable sources, of which 547 MW from solar and 230 MW from hydropower.
There is now a universal urge to engage in green development and economic activities to save the planet from the catastrophic effects of global climate change, for which Bangladesh is the most vulnerable country in terms of both natural disasters and rising global warming sea ​​level is.