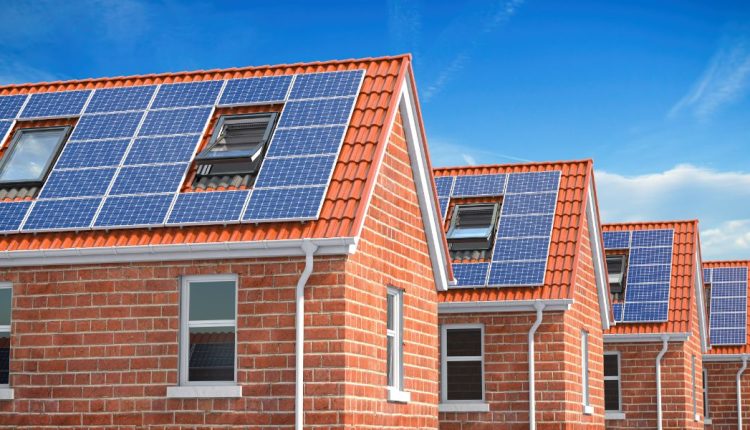 The Benefits of Joining a Solar Energy Community in the Philippines
What are the benefits of joining a solar energy community in the Philippines?
Potential cost savings on electricity bills
Less reliant on the national energy source.
Create local job opportunities.
Helps combat climate change.
Fosters a sense of community engagement and cooperation
In today's ever-evolving renewable energy landscape, solar power communities are emerging as a promising solution in the Philippines. Did you know that becoming part of these communities offers a multitude of benefits, ranging from reduced electricity costs to actively combating climate change? In this article, we delve into the advantages of joining a solar energy community in the Philippines and highlight how collective actions pave the way for a more sustainable and environmentally friendly future.
We aim to demonstrate the significant impact of these communities on both society and the environment by showcasing how they promote the widespread adoption of solar energy, create local employment opportunities, and foster a strong sense of community engagement. By exploring these aspects, we shed light on the far-reaching positive effects that solar energy communities bring to individuals, businesses, and the overall well-being of the planet. This may interest you : array. Join us as we uncover the remarkable potential of solar energy communities and how they play a pivotal role in shaping a greener and more resilient tomorrow.
Potential Cost Savings on Electricity Bills
In these communities, members collectively contribute funds to finance solar power projects, often involving shared solar panels on rooftops or in public spaces. This shared infrastructure allows community members to harness the power of the sun and generate clean electricity, making solar energy more accessible and affordable.
Pooling resources in a solar energy community lowers the overall cost of adopting solar, making it a viable and cost-effective alternative for many. Additionally, community members benefit from net metering, a system where excess solar energy generated by the community is fed back into the grid. Read also : array. As a result, participants receive credits for the surplus energy, further offsetting their electricity bills.
This net metering scenario leads to substantial long-term savings, as the cumulative effect of these cost-saving efforts becomes evident over time.
Read also: Why is it Important to Train and Educate Filipinos About Solar Energy?
Less Reliant on the National Energy Source
Participating in a solar energy community offers people and businesses the opportunity to reduce their reliance on the national electricity grid, which often heavily relies on fossil fuels. On the same subject : array. These communities break free from depending solely on non-renewable energy sources, thus alleviating the strain on the nation's power infrastructure while generating their own clean energy.
Solar energy communities provide a crucial backup energy source during power outages or disruptions, ensuring continued access to electricity. Their greater resilience empowers community members to sustain necessary services and conduct business even in challenging circumstances.
The "Zero Bill" phenomenon becomes a remarkable reality for individuals and businesses in solar energy communities. By harnessing solar power and generating their own clean electricity, community members significantly decrease their dependence on the national energy grid, resulting in minimal or even zero electricity bills.
This tangible and achievable goal translates into potential cost savings, reduced greenhouse gas emissions, and increased resilience during power outages. Solaric, a leading rooftop solar expert, empowers communities to achieve the "Zero Bill" dream by providing reliable and sustainable solar solutions.
Create Local Job Opportunities
An excellent example of the positive impact of solar energy communities can be seen in the vibrant town of San Juan. Here, a solar energy community comprising residents, small businesses, and a local cooperative came together, embracing the potential of solar power. This collective decision resulted in a surge in demand for solar panel installation, maintenance, and monitoring services.
In response to this growing demand, skilled technicians and professionals from the area were trained and employed, breathing new life into the local job market. As the solar energy community expanded, the need for trained personnel continued to rise, leading to even more local employment opportunities and contributing significantly to the town's economic growth.
This powerful synergy between sustainable energy adoption and local job creation exemplifies how solar energy communities can positively impact communities, fostering self-sufficiency and economic vitality while nurturing a cleaner and greener future.
Helps Combat Climate Change
Solar energy is a wise investment especially for eco-conscious Filipinos today. Having a community that supports the same objective is crucial to educate more to adopt clean renewable energy in the form of solar panels. The main objective of this move is to reduce greenhouse gas emissions, promote sustainable energy practices, and decrease the carbon footprint in the country.
Fosters a Sense of Community Engagement and Cooperation
A strong sense of community engagement and collaboration is fostered by involvement in a solar energy community. Members cooperate to achieve the shared objectives of fostering cooperation and generating sustainable energy. The educational workshops and events that these communities frequently host help people learn more about renewable energy and its advantageous effects on the environment.
Key Takeaway
Joining a solar energy community in the Philippines presents a multitude of benefits, ranging from potential cost savings on electricity bills to contributing to a cleaner environment. By harnessing the power of solar energy together, community members forge a path toward a more sustainable and resilient future.
The Philippines becomes one step closer to meeting its goals for renewable energy and leaving a positive legacy for future generations as more people and companies band together under the flag of solar energy.
Are you prepared to join the solar energy revolution? Join the Solaric network of proponents for renewable energy to take the first step towards a cleaner and more affordable future for your company. Contact Solaric right now to learn how their knowledge and commitment can assist you in embracing solar energy and having a long-lasting effect on both the environment and your bottom line. Let's illuminate a better world for future generations together.