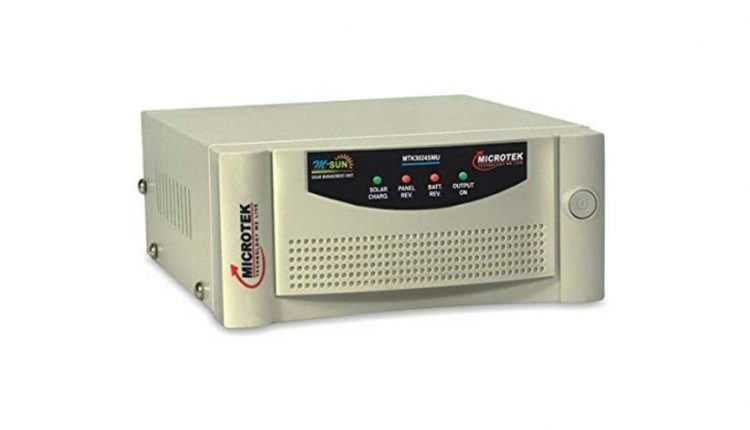 Solar charge controllers – Digit
Want to modernise your banking loan application?
Build an application that analyses credit risk with #IBMCloud Pak for Data on #RedHat #OpenShift
Click here to know more
Advertisements
If you're planning to do your bit to save the planet by turning to solar energy, then you need a handy solar charge controller to ensure proper use. Such controllers deliver the power from the PV array to the battery and system loads. Once the battery bank starts to fill up, the controller tapers the power to maintain the basic levels of voltage, while keeping the battery itself topped up. If you're wondering which solar charge controller you need, here's a list of four good ones available on Amazon. Note that these have been curated based on their listed features.
Luminous Plastic Solar Charge Controller
The Luminous Plastic Solar Charge Controller comes with an in-built USB port that lets you charge your phone, letting you avoid using electricity for yet another necessity. It functions on two different battery voltages – 12V/24V – and has a feature that lets it automatically switch between the two as per the requirement. The maximum supported panel power changes with the voltage being used – (Wp) 400Wp (when using 12V), 800Wp (when using 24V).  The product dimensions span across 40x60x135mm and the product weighs 0.35kg.
Sinox Auto MPPT
The Sinox Auto MPPT is claimed to help you save up to 20% of the power you use, which should reflect in your monthly electricity bills. It supports different inputs such as LA/SMF/Tubular/Solar. This solar charger extracts all its energy from the panel and can be used with 18v, 24v or 40v solar panels while using the 12v or 24v battery. The device has a four-stage charging (bulk, absorption, float and equalise). Additionally, once the voltage reaches 14.5, the controller automatically disconnects from the inverter, so that the entire load ends up running on the battery. It also turns on the mains in the evening when the sunlight is at its lowest so that the battery remains charged.
Microtek SMU3024
The Microtek SMU3024 is a PWM-based solar charge controller that converts your regular UPS/inverter into solar UPS, helping you save energy. At night, the solar charger disconnects from the inverter to prevent any reverse current flow, thereby protecting your appliances. The brand claims that this product is best suited for low power applications such as charging your smartphone, using a toaster, and so on. Once the battery is fully charged, it disconnects from the same and then connects again when the battery levels drop to a certain amount.
amiciSmart Solar Charger Controller
The amiciSmart Solar Charger Controller has an LCD display that lets you read all the pertinent data to know how your devices are performing. This product should be safe to use as it is equipped with short-circuit protection, open-circuit protection, reverse protection, and overload protection. Additionally, this device works with a lead-acid battery, ternary lithium battery and lithium iron phosphate battery, which means that you should be able to use it with a variety of appliances. Finally, note that it has a dual USB interface for ease of usage.