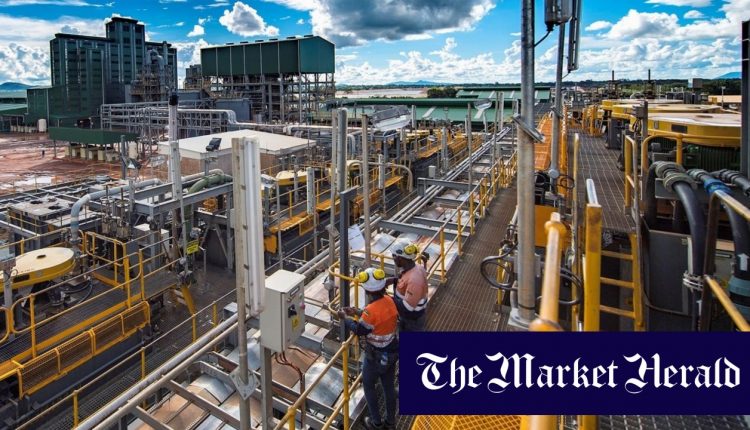 Syrah Resources (ASX:SYR) Greenlights Final Balama Solar Battery System Investment Decision – The Market Herald
Subscribe to
Be the first with the news that moves the market
Syrah Resources (SYR) approves the Final Investment Decision (FID) for the installation of a solar and battery hybrid power system at its Balama Graphite Project in Mozambique See the article : Generac Unveils New PWR Generator Designed to Dramatically Lengthen Solar Battery Backup Period – Yahoo Finance.
Construction of the Solar Battery System (SBS) will be delivered under a 10-year Build-Own-Operate-Transfer (BOOT) agreement with a Mozambique-incorporated project company owned by CrossBoundary Energy (CBE).
Funding for the project will be provided by CBE, which through the project company will build, own and operate the SBS during the BOOT term
Operation and ownership of the Balama SBS will then be transferred to Syrah at no cost at the end of the 10-year BOOT period
According to Syrah, the SBS is scheduled to be commissioned and commissioned before the end of the March 2023 quarter
SYR shares fell 3.24 percent to $1.65
Syrah Resources (SYR) Board of Directors has approved the Final Investment Decision (FID) for the installation of a solar and battery hybrid power system at its Balama Graphite Project in Mozambique.
Construction of the Solar Battery System (SBS) will be conducted under a Build-Own-Operate-Transfer (BOOT) agreement, which will include a 10-year operating lease and an O&M agreement with a Mozambique-incorporated project company owned by CrossBoundary Energy includes (CBE).
Funding for the project will be provided by CBE, which through the project company will build, own and operate the SBS during the BOOT term.
Operation and ownership of the Balama SBS will then be transferred to Syrah at no cost at the end of the 10-year BOOT period.
Syrah selected an 11.25 MWp photovoltaic ("PV") array combined with an 8.5 MW/MWh battery energy storage system to be integrated into Balama's existing diesel power plant.
The company said the SBS is expected to be commissioned and operational before the end of the March 2023 quarter.
"The installation of a large-scale solar and battery hybrid power system is expected to reduce operational costs at Balama and further strengthen the ESG credentials of Balama's natural graphite products," said Shaun Verner, Syrah's Managing Director and CEO.
"This project is a first step in reducing Balama's global warming potential.
"The project is expected to deliver an attractive return on investment due to the low upfront capital costs, the fixed costs to be paid by Syrah under the 10-year BOOT agreement and the significant cost savings from reduced diesel consumption."
Syrah said the SBS was advised to achieve C1 cost savings of approximately US$8 (AUD10.55) per tonne at a production rate of 15,000 tonnes per month.
SYR shares fell 3.24 percent to $1.65 at 1:59 p.m. AEST.