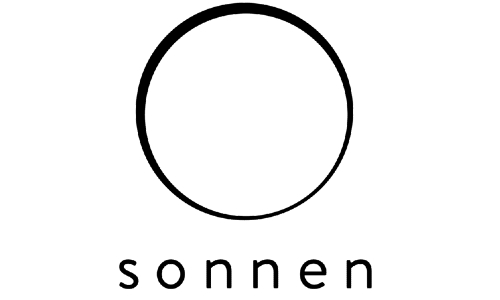 Sonnen Launches SonnenCommunity Solar Battery Program for New York Residents – CEPro
Sonnen, a global manufacturer of intelligent energy storage solutions for residential buildings, has announced the launch of its sonnenCommunity New York (VPP) virtual power plant – a new solar plus battery program for homeowners in upstate New York.
As part of the program, sonnen will become the exclusive hardware and software provider and, in an initial pilot phase, will be offering locally generated clean electricity at a discounted price for 200 households in Westchester County, New York.
Sustainable Westchester, a nonprofit that manages the Westchester Power Program and the largest Community Choice Aggregator (CCA) in New York, will serve as the lead partner on this project, working with solar and local solar contractors to build a switchable grid system. supplies homeowners with emergency power, lives climate-neutrally and generates income for participating in the New York energy market.
"We know that a stand-alone solar system is not enough for private households – a decentralized, modernized network requires controllable, intelligent batteries paired with solar energy. Additionally, VPPs are invaluable resources that can replace the dirtiest "peak" power plants with local renewable energy, "said Michel Delafontaine, director of business development at Sustainable Westchester.
"The promotion of social commitment and the inspiration for a leadership role in the environmental area are important principles of our business model. With our involvement in VPP sonnenCommunity NY we can use our knowledge of regional markets and community programs as well as our connections to local leadership to implement an innovative solution from sonnen that offers our residents a clean and reliable energy future and community infrastructure. "
According to sonnen, the program offers residents the opportunity to create a cleaner energy future for themselves and their neighbors by joining a broader effort to build clean energy infrastructure in New York. The residential solar and solar battery network will offer a number of benefits by balancing the local power grid, reducing outages and brownouts, and lowering CO2 emissions through less reliance on peak power plants.
Quest Solar and SunBlue Energy, two regional contractors and installation partners, will be in charge of the local implementation of the sonnenCommunity program. Sonnen advises that these companies will be making new and retrofit sales of solar roof and sonnen ecoLinx systems to eligible homeowners throughout Westchester County.
sonnen explains that its VPP software platform Logical Buildings, an external planning coordinator and aggregator, can provide the planned 80 MWh ecoLinx batteries in the VPP of the sonnenCommunity NY for dynamic participation and revenue generation in the New York Independent System Operator (NYISO) market. The company emphasizes that by creating a dynamic grid value, batteries participating in the program can also provide demand-response services for the local utility ConEdison, including solar time shift, reduced demand for resources with peak load, grid relief during peak hours and lower CO2 Emissions.
Based on the results of the first pilot project with the sonnenCommunity Sustainable Westchester program, sonnen expects to expand the project presence to several communities on Long Island by partnering with similar programs under development. The aim is to bring 5,000 new Solar Plus storage units online per quarter in the VPP sonnenCommunity NY by 2024.
"The launch of the sonnenCommunity NY VPP is another milestone for sonnen and a turning point for clean energy and grid integration in the state of New York. With the help and commitment of local partners such as Sustainable Westchester, Quest Solar and SunBlue Energy, the sonnen team is excited to bring New York homeowners the safe and long-lasting clean energy that our systems deliver through this innovative new program, "added Blake Richetta, Chairman. added and CEO of sonnen.
"By participating in this program, homeowners are not only investing in the resilience and sustainability of their own home in the face of extreme weather conditions and outages, but also contributing to a greener and more sustainable future of their local power grid."