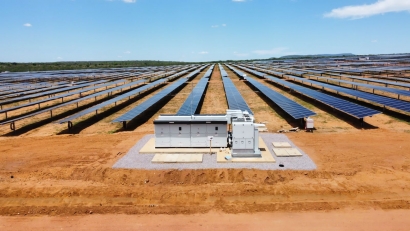 PV – Ingeteam supplies solar inverters for Mercury Renew projects in Brazil – Renewable Energy Magazine
The Brígida 80 MWp solar plant, which has been operational since April last year and was inaugurated in July by the Minister of Mines and Energy and the Minister of Tourism, and the Bon Norme 130 MWp solar plant, which has now become operational. Both plants are part of the same solar complex in the state of Pernambuco.
For these photovoltaic projects, Ingeteam has supplied 32 INGECON SUN MSK model power plants. Each contains various solar inverters, power transformers, medium-voltage switchgear, auxiliary service switchboards and auxiliary service transformers.
José Nardi, Business Area Manager Solar at Ingeteam Brazil, emphasized: "These contracts are not only iconic projects for our subsidiary, but also great news for the industry and local employment in Brazil, as we are the only solar inverter manufacturer to grow locally in the country to produce."