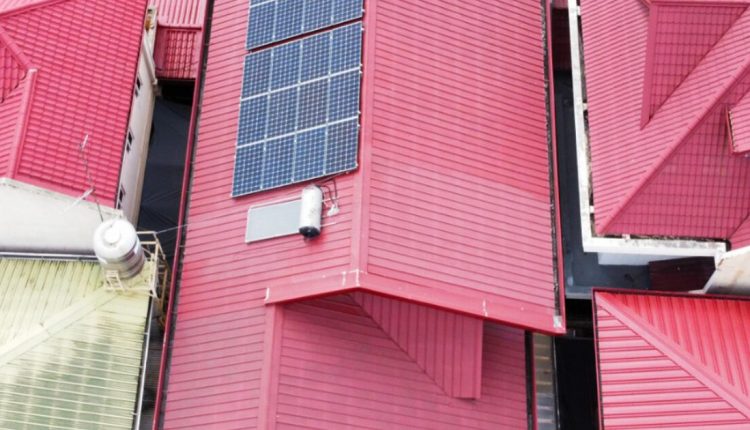 POSSIBLE FALLOUTS AND MORE ENERGY TRIPS THIS YEAR: ARE YOU SOLAR READY?
Earlier this month, the National Grid Corporation of the Philippines (NGCP) warned us of possible rotation outages in the coming summer months due to low operating margins. The summer months in the Philippines have already been vulnerable due to increased electricity demand, especially now in the new normal, but it has reached critical levels this year due to the upcoming 2022 elections.
The Philippines has long been plagued by power outages and unstable grid supplies, mainly caused by unplanned shutdowns and prolonged maintenance work at power plants. These power plants may not even be serviced, especially during the peak summer months, but our coal-fired power plants are old and inadequate to support the country's ever-growing demand and population.
be solar ready
The annual problem of electricity surges and unstable grid supply is related to the country's heavy reliance on coal and fossil fuels for power sources. The Philippines remains one of the countries with the highest electricity tariffs in Asia despite being rich in renewable energy sources such as solar power. For this reason, Solaric continues to educate and spread the use of clean, sustainable and renewable solar energy.
Solaristas who have learned about the benefits of solar energy and have decided to install their own power plant continue to reap the benefits and enjoy a "no more muggy" summer in the comfort of their own home or workplace. Read also : WHY SOLAR IS YOUR NEXT BEST INVESTMENT. These Solaric customers have prepared and made sure they are absolutely solar ready for the upcoming energy increases, bill shocks and for some others even blackouts!
With Solaric's grid-tie system, your home, business or facility uses solar energy as the top priority for your day-to-day appliances. Combined with net metering, excess energy generated by your solar system is exported to the utility grid and converted into energy credits that can significantly offset your night and weekend energy consumption. Not to mention that the exported energy helps thin out the energy supply on the grid. Others who want 24/7 energy and financial security are choosing to integrate batteries into their solar system so their homes are completely failsafe!
By investing in solar and being solar ready, these customers will continue to produce their own electricity, earn a return on investment in 4 to 5 years and benefit for at least 25 years!
Turn on the sun
At Solaric we appeal to Filipino sensibilities of accessibility, service and value. Before we make an offer, let's learn how you use energy. We identify the best ways to maximize your return on a hard-earned investment. We present various strategies to help you achieve your solar goals. We want to ensure less spending and more savings to help you make that once-in-a-lifetime smart business and environmental investment. We always do our best to provide fast, efficient and thorough customer service. We're not just in business Sale of solar panels – but also enabling a solar-powered lifestyle. With this, we aim to offer endless satisfaction by delivering Solaric Service Satisfaction ranging from permanent electricity bill reduction to the ultimate ZERO bill.
Solaric is the leading provider of rooftop solar systems
Solaric has built a reputation in the renewable energy industry as a proven and respected leader in rooftop solar systems. Backed by decades of experience, Solaric has installed more than 50% of the residential solar rooftops in the Philippines, delivering significant cost savings in electricity bills and milestone contributions to a cleaner, greener, renewable future. Read also : Leeward acquires 10 GW Solar Platform from First Solar. We want every Filipino to enjoy the benefits of clean and renewable energy. Welcome to the new generation of solar and turning on the sun.
Do you know someone who is interested in installing a solar system on the roof? Help them by sharing this article with them! Click SHARE.
Contact the solar experts
For more information on solar power systems and solar panel installers and experts click here. See the article : GameChange Solar introduces new BifacialReflector know-how.
If you also want to #TurnOnTheSun call us on 75040092 or 09178603141 or 09083775577, email info@solaric.com.ph or visit http://www.solaric.com.ph
We're happy to explain how the system works or arrange a viewing so we can show you options for your new home or existing homes or businesses.
At Solaric we turn on the sun.