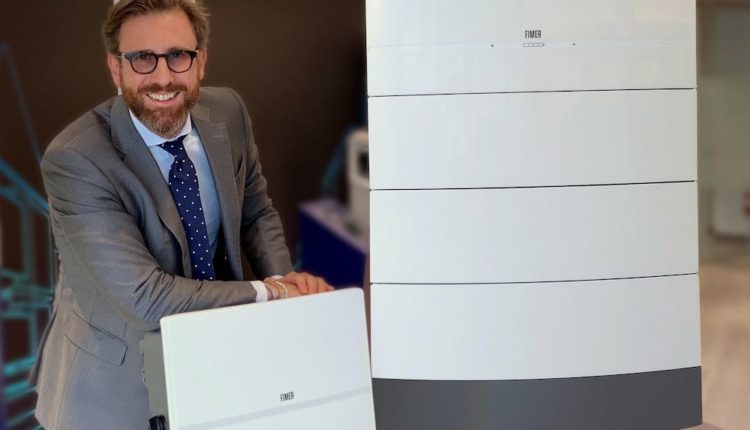 Fimer presents "Finest in Class" solar inverters and battery storage platform – One Step Off The Grid
Italian solar inverter supplier Fimer has unveiled two new high-performance inverters and a high-capacity battery storage platform for the home, which are reported to be available in Australia next year after the company launched its Certified Installer Program in Australia and New Zealand.
Fimer presented its new "Power" platform at Intersolar Europe, the world's leading trade fair for the solar industry, which took place in Munich. The power platform consists of the inverters Fimer PowerUNO and PowerTRIO as well as the modular battery storage system PowerX.
The PowerUNO and PowerTRIO inverters offer a wide range of power options from 2 kW to 8.5 kW and have single- and three-phase options that are compatible for both the North American markets and the broader world market.
With one of the highest power densities on the market, but with a small and light footprint, the two new inverters from Fimer benefit from quick and easy installation thanks to the plug-and-play connection. The PowerUNO and PowerTRIO are also ready for connection to batteries with a leading conversion efficiency of more than 98%.
Both inverters also have high-end connectivity with WiFi and Ethernet and come with a Linux operating system that enables local integration with smart home appliances and electric vehicle charging, as well as seamless integration with Fimer's Aurora Vision cloud.
The new inverters also have a dedicated blockchain processor, which allows utilities and aggregators to build specific use cases on top of the inverter, eliminating the need for external devices.
Along with the two new power inverters, Fimer also introduced the new high-performance storage system PowerX for private households, which offers some of the highest storage capacities for private households on the market.
With a modular high-voltage battery format, PowerX offers a flexible spectrum of capacity requirements for all sizes with a maximum of 48 kWh and quick and easy installation. With a similarly small total area and a wall and floor stand, each module weighs only 33 kg, which allows one-person installation.
"Fimer has a long history of delivering innovative solutions to the housing market, including the world's first three-phase or thinnest inverter for housing," said Florian Chan, managing director of Fimer's Residential division.
"With the 'Power' platform, we will revolutionize the experience for installers and homeowners by combining first class Italian design with cutting edge technology. We worked hard to design a quick and super easy installation to ensure the highest level of reliability.
"With Fimer PowerUNO, PowerTRIO and PowerX we will significantly simplify the entire installation process. The power platform is made for installers – they will love it.
"We also wanted to create a future-proof solution. Given the increased demand for solar and storage in the housing market, this gives homeowners the flexibility to add more capacity at any time and easily integrate with EV and home automation technologies to make their home really smart. "
All three components of the Fimer Power platform will be available from January 2022, which apparently includes Australia, after it was revealed that Fimer has announced the launch of its Certified Installer Program in Australia and New Zealand.
Fimer invites solar and energy installers in Australia and New Zealand to register for its Installer Program, which offers a range of incentives and resources including access to extended service and warranty, priority call center support and new training.
"We are excited to introduce this installer in Australia and New Zealand," said Jason Venning, FIMER Country Manager for Australia and New Zealand. "I believe this program gives installers another reason to use Fimer products.
"Not only do we offer high quality Italian products, leading warranties, local inventory and support – we now also offer an industry-leading partner program that offers significant value to the installer and their customers."