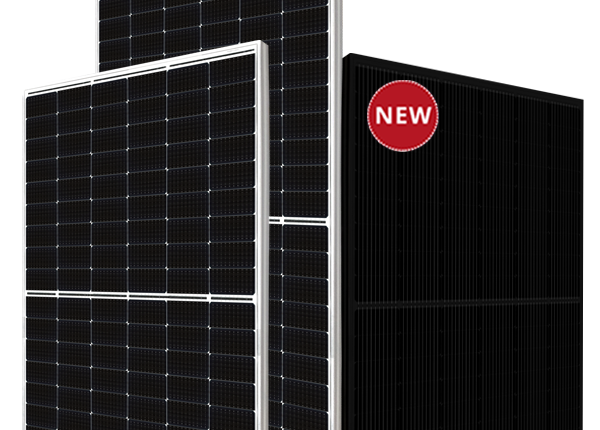 Canadian Solar begins mass production of 54-cell solar module
Canadian Solar Inc. has begun mass production of a new 54-cell format module using 182mm cells for residential, commercial and industrial rooftop solar installations. Shipping started this month.
CS6R-MS, the new module type of the HiKu6 series, has an output power of up to 420 W and a module efficiency of up to 21.5%. The CS6R-MS module is particularly suitable for on-roof solar applications due to its small module size (1.95 m² ˣ 30 mm), its light weight (21.3 kg) and its aesthetic design for a homogeneous appearance.
Canadian Solar supplies various types of bifacial and monofacial solar modules with an output power ranging from 400W to 670W to global customers, including modules in 210mm with 66-cell and 60-cell and 182mm with 72-cell and 54-cell formats. CS6R-MS offers 5-10W higher power and approximately 0.5% higher module efficiency than the similar format PERC modules on the market. The CS6R-MS module has an output of up to 420 W and a module efficiency of up to 21.5%. Silver frame, black frame and all black modules are available.
The CS6R-MS module has been certified to the latest IEC 63126 standard Level 1, which ensures that the module will safely and continuously generate power even in the harsher rooftop operating conditions. CS6R-MS comes with an extended product warranty of 25 years on materials and workmanship for residential roofing applications.
In addition to PERC cells, Canadian Solar is also developing a CS6R module using HJT cells and expects to begin commercial shipments this April. CS6R has a module efficiency of up to 22.5% and an output power of up to 440 W.